Get a Free Brockville Insurance Quote
McDougall Insurance & Financial, formerly known as DLK Insurance Brokers, is a full-service brokerage handling all types of Brockville Insurance and Investment products. We have been serving Ontario residents and businesses since 1972. McDougall's Team of professionals have the education, training and experience to make financial protection a reality for all of our clients. We have taken the leadership role in the Brockville Insurance and Investment Industry through creative corporate leadership, employee team empowerment and continuous education. Each of our team members are focused in their own specialized fields. McDougall's clients are given the opportunity to utilize the choices available to them – solutions that clearly define how to protect against or completely eliminate any "gaps" in their Brockville insurance coverage and illustrate how to prevent financial loss.
You've made a life for yourself here in Brockville. Insurance shouldn't always have to be at the forefront of your mind and, with McDougall, it doesn't have to be. Let us look after your Brockville insurance so that you can get back to living the life you want.
How to Reach Us
We are here to help!
Working Hours
Monday – Friday:
8:30am – 4:30pm
Our McDougall Days of Summer have concluded for 2023! Stay tuned for next summer as we will have even more free Friday giveaways during July and August.
Brockville Car Insurance
Why choose McDougall Insurance & Financial for your Brockville auto insurance needs? We have the knowledge and experience to help you navigate your way through the complex rules and regulations in the ever-changing car insurance market. While auto insurance is heavily regulated, there is still a lot of room for gaps in insurance coverage, and cheaper isn't always better or sufficient. Having a broker who understands the area and what your needs are is important for you and your Brockville car insurance needs. McDougall will help you build a Brockville auto insurance policy that makes sense for you and your loved ones. If you live in Brockville, car insurance is a necessity – just as it is like with any other location in Ontario, since it is mandated by law. Discuss with our experts today about your personal requirements.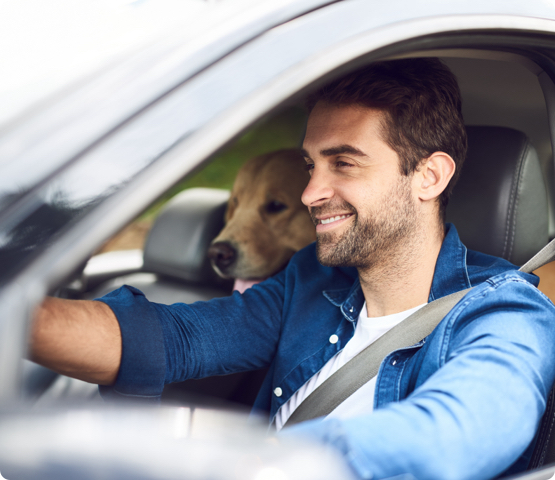 Brockville Home Insurance
Having home insurance gives you the peace of mind of knowing that if disaster strikes, you are protected. Home insurance policies insure your house itself as well as you and your family's personal property and personal liability worldwide. Remember that insurance is an investment in your future. If the unfortunate or the unthinkable happens, would you be able to recover from the loss? Could you afford to rebuild a home ravaged by fire? Could you afford to pay for damage from a lawsuit for someone injured while on your property? Could you afford to replace your personal property? At McDougall, we will ensure you have the proper Brockville home insurance protection by building a homeowners insurance policy tailored to your specific needs. You will have peace of mind knowing you are properly covered. Do you rent an apartment or live in condo? We also provide tenants insurance and condo insurance in Brockville for affordable rates.
McDougall looks forward to helping insure its friends in Brockville. Home insurance may not be required but it is a necessity to helping ensure you and your family are in good financial standings to bounce back from a potential disaster. Trust in us here at McDougall: we get you Brockville home insurance that meets every one of you and your family's lifestyle requirements.
Brockville Business Insurance
Most businesses face significant risks and exposures. Some of these include fire, theft, water damage, vandalism, wind damage and liability. At McDougall we know there are other dangers that may get overlooked:
Loss of your premises – means no place to work
Loss of Assets – means nothing to work with
Loss of Information – means no business records and client data
Loss of cash flow – means no sales, no income
Loss of clients – means no products or services to sell.
McDougall recognizes the complexities of commercial insurance exposures and does not overlook them when setting the appropriate limits and business insurance coverage with a client. We will show you how you can reduce, avoid and eliminate your risks and when they can't be eliminated, transfer the risks through insurance. Your business is important and finding a Brockville Business Insurance Broker that you can trust and who understands your risk is essential to make sure you are adequately protected.
Life and Financial Services
We have a skilled team of Financial Advisors that can assist you with charting your financial future. We can help you decide what you want your money to do for you and formulate a plan on how best to make it happen. Once a plan has been implemented, we will monitor and adjust as your needs change. We offer a complete range of financial service products. "You can plan for tomorrow today, but you can't plan for today, tomorrow."
Contact us today to speak with one of our experienced Brockville Insurance Brokers to learn more about the Brockville insurance policies available to you.
Featured Market in Brockville: Intact Insurance
At McDougall Insurance & Financial we are fortunate to have access to more insurance companies than any other broker in Ontario. Our Brockville office is even more fortunate. They are one of the few brokers in the Brockville area who are able to provide insurance policies from Intact Insurance. When it comes to insurance, there is no one bigger in Canada than Intact Insurance who specialize in car insurance, home insurance, recreational insurance, and commercial insurance. Our brokers are very knowledgeable when it comes to Intact Insurance and would be happy to help you with a quote to see if they are the right market for you! Are you already insured with Intact but would like to switch brokerages? No problem, give our Brockville office a call (613) 342-8663, one of our brokers will be happy to take care of you.
What Our Customers Are Saying
September 25, 2023
The Secrets of Ottawa Car Insurance
You are mandated to carry auto insurance as a driver operating a motorized vehicle on public roadways in Ottawa.  Car insurance is mandatory in all...