Get a Free Cobourg Insurance Quote Today!
McDougall Insurance & Financial in Cobourg is proud to serve the community of Cobourg for their car insurance, home insurance, recreational insurance and business insurance! McDougall Insurance began in the small city of Belleville over 70 years ago. It has since grown to 29 office locations all over Ontario and now has over 300 employees! When the branch office in Cobourg was added to the team we immediately knew it was a good fit. The McDougall Insurance mantra is different than most other companies these days. We want to conduct business with our clients in the same way they want to conduct business with us. Whether that means coming into our office and sitting down with one of our Cobourg insurance brokers face-to-face, having a phone conversation, doing business online, or even having us come to you! At McDougall Insurance in Cobourg our clients mean everything to us. But don't just take our word for it! Canadian Insurance awarded our Cobourg branch one of the Top Customer Service Brokerages in all of Canada.
How to Reach Us
We are here to help!
Working Hours
Monday – Friday:
8:30am – 5:00pm
Our McDougall Days of Summer have concluded for 2023! Stay tuned for next summer as we will have even more free Friday giveaways during July and August.
Cobourg Car Insurance
Because car insurance is mandatory it is often something we just know we need to have but we don't always understand what is important for our situation specifically. When you are buying a car you take the time to look at different features and try to find a car that is just right for you. The same approach should be taken when looking into car insurance. Our job at McDougall Insurance & Financial in Cobourg is to find you a car insurance policy that is tailored to your needs specifically. Regardless of if you are young driver just starting out, an experienced driver with a perfect record, a frequent commuter along the 401 highway; we have an auto insurance policy for you. Not to mention with the changes to the accident benefits section of every auto policy that the Government mandated as of June 1st, 2016 we now need to be even more thorough and specific each car insurance policy to our clients and their needs. Let one of our Cobourg insurance brokers get you on the right path to affordable car insurance that covers you for the areas you need.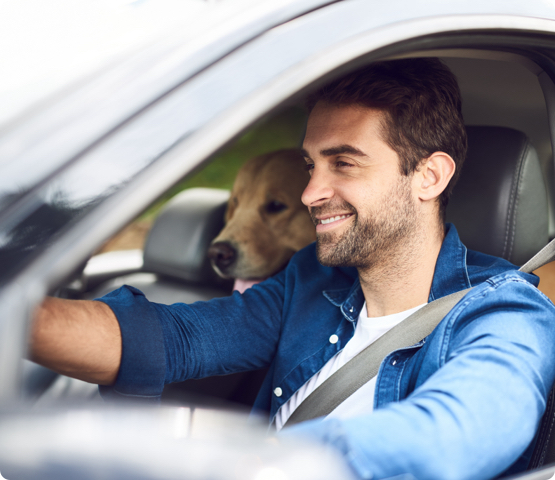 Cobourg Home Insurance
Your home is important to you and so are the items in it. At McDougall Insurance we get that. That is why our brokers work alongside you to create a customized home insurance policy that makes sense for you and your home. After all, every home is different, what you need covered may not be the same as your neighbor. Unlike a car insurance policy a home insurance policy is not required by law. However, that does not make them just as important. In fact a lot of mortgagees require an active home insurance policy before allowing you to take out a mortgage and that is because things do go wrong. That is where having a McDougall Insurance Broker on your side is paramount. Have one of our Cobourg home insurance brokers uncover your needs and find you an affordable home insurance policy with the protection you deserve.
Cobourg Business Insurance
At McDougall Insurance we have access to more commercial insurance markets than any other broker in Eastern Ontario. That means no matter what your business is we likely have a market for you. We are able to write commercial insurance for anything from a small fleet of vehicles, to large trucking companies, municipalities, non-profits, large hotels and anything in between. Our Cobourg commercial insurance brokers are here to find you the optimal coverage for your company. In the event of a claim or issue with the insurance company we are always on the side of our clients. It is this commitment to our clients that had us recognized by Canadian Insurance as one of the Top Customer Service Brokerages in Canada. A recognition and accomplishment you can expect to continue from our Commercial Insurance Brokers in Cobourg.
What Our Customers Are Saying
September 25, 2023
The Secrets of Ottawa Car Insurance
You are mandated to carry auto insurance as a driver operating a motorized vehicle on public roadways in Ottawa.  Car insurance is mandatory in all...