Get a Free Oshawa Insurance Quote
McDougall Insurance acquired Worden Insurance at the beginning of 2018. We moved our existing office at 19 Celina Street to 172 King Street East. It is the same great staff and service team from both our McDougall Insurance office and our Worden office to help serve you better. McDougall Insurance & Financial is a trusted name in Ontario and has been serving the communities we are a part of such as Oshawa for over 70 years. McDougall Insurance is proud to provide the people of Oshawa and businesses alike with the quality insurance they can depend on. Our Oshawa brokerage offers insurance solutions for your car, home, recreational, business and life insurance needs. Having McDougall Insurance on your side means you'll receive the highest level of personalized service and care, from an Oshawa insurance broker that you can trust. Our team of Oshawa insurance brokers have a wealth of knowledge from working in the industry for many years and is unmatched by other professionals in the industry. That's the difference with McDougall Insurance. Insurance Oshawa is easy to get with McDougall. Apply for our free Oshawa insurance quotes today and see just how straightforward the process can be.
Our new and improved MyMcDougall 2.0 Client Dashboard is here! You can access your policy 24/7 and with our new platform you have the ability to add your pink cards to your digital wallet, access personal and commercial policy information and so much more!
How to Contact an Oshawa Insurance broker
We are here to help!
Working Hours
Monday – Friday:
8:30am – 5:00pm
Oshawa Car Insurance
Finding affordable car insurance in Oshawa is important. Our Oshawa insurance brokers offer car insurance solutions for everyone from; experienced drivers with a perfect sheet, to young drivers purchasing insurance for the first time, and even the drivers who have ran into a little bad luck. Our Car Insurance Brokers will work with our insurance companies to find you a great rate with the protection you need. But at McDougall we go well beyond price, we also help you understand how car insurance in Oshawa works. And we understand that insurance coverage differs from person to person and that is why we take the time to ask you the right questions and build an Oshawa insurance policy that makes sense for you.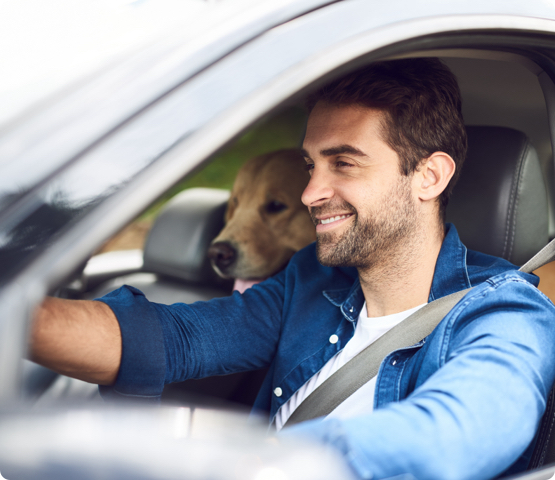 Oshawa Home Insurance
Your home is important to you. Whether you find yourself living along the beautiful Shore of Lake Ontario, the booming North Oshawa area, along the country side, or renting a downtown apartment we have a home insurance solution for you. After-all your home is your biggest investment and requires the proper protection. At McDougall Insurance in Oshawa our brokers know the area, and are able to work with more insurance companies than anyone else in Ontario to find you coverage that makes sense for you. When looking for home insurance in Oshawa speak to one of our experts. Plus if you're a student away at school ask about our renter insurance discounts!
Oshawa Business Insurance
As a broker, we are always on the side of our clients and work for them to find the optimal Oshawa commercial insurance coverage for their specific needs. We have the ability to write anything from a small fleet of cars, to large trucking companies, hotel chains, municipalities and everything in between. Our Ontario Business insurance experts take the time to find out what is important to you and work alongside our insurance partners to create an Oshawa business insurance coverage plan that makes sense to you.
What Our Customers Are Saying
November 8, 2023
Meet the Dougallers: Conor Hache
Stepping up next to the tee block, he hails from Prince Edward County, he's a two time Club Champion at Bay of Quinte Golf and...
Request a Free Online Oshawa Insurance Quote 
It's simple and won't take long.