Get a Free Parry Sound Insurance Quote
Ritchie Insurance is now apart of McDougall Insurance! Ritchie Insurance Services opened their doors in 1969 and have been serving the Parry Sound area ever since. Thanks to the merger Ritchie Insurance and their customers now have access to even more insurance markets. Finding the best insurance solution for our customers is something we strive for and now we are happy to be able to do it for our clients in Parry Sound.
Our McDougall Community Contest has ended for 2023! We awarded 3 amazing winners a total of $10,000. Check them out!
How to Reach Us
We are here to help!
Working Hours
Monday – Friday:
8:30am – 5:00pm
Parry Sound Car Insurance
Proper insurance for your automobile is important. Our Parry Sound brokers are able to shop your car insurance to over 25 markets to find you a car insurance policy. No matter what type of vehicle you have our team will find a solution for your auto insurance needs. We have access to more standard markets than any other broker in Ontario. We also have solutions for high risk insurance drivers who have run into some bad luck wit their driving record.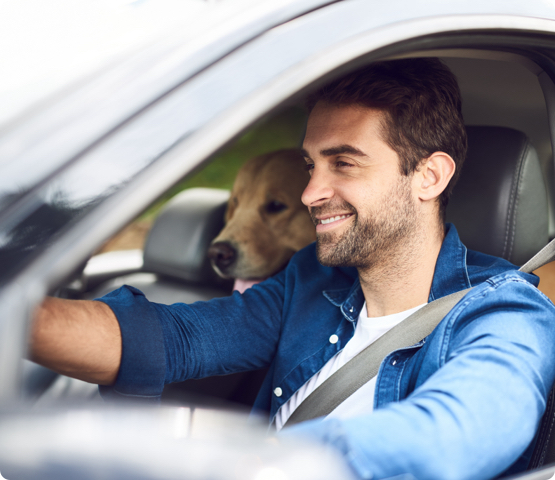 Parry Sound Home Insurance
Living in Parry Sound certainly has its perks. The Parry Sound area is a beautiful place surrounded by many water ways. Did you know there are now more water insurance claims on property insurance than any other claim type in Ontario? Your home is your biggest asset and you need to protect it that way. Don't leave holes in your home insurance coverage. Let one our home insurance brokers work with you to find a policy that covers your needs at the right price.
Parry Sound Business Insurance
In the Parry Sound area we have commercial insurance brokers, whether your business is small, medium or large, who can protect your business. Every industry is different and every business is different which is why you need an our insurance broker who can look for policies based on your industry and needs. We have the policy to meet your unique business endeavors. We offer commercial insurance packages for:
Contractors
Office and Store Packages
Small-Mid Commercial Business (All Classes)
Building Owners
Commercial General Liability
Commercial Auto
Special Events
& So Much More
Parry Sound Specialty Insurance
The Parry Sound and Muskoka area comes with an abundance of pleasurable recreational activities and settings and we want to help you get the most out of these settings. Whether it is enjoying the cottage, getting out on the boat, or glamping in your RV we have the knowledge and insurance products to make your time worry free!
Parry Sound/ Muskoka Cottage Insurance
Cottage Insurance is important. Most cottage owners enjoy getting away from their hectic or stressful everyday life by heading out to their cottage. But without the insurance proper coverage for your cottage you can find yourself dealing with a bigger and even more stressful time when you get to the cottage if something unexpected has happened. This is where we come in. We have insurance options for stand alone cottage insurance that offers the protection you will need to make sure the cottage remains your worry free escape. Looking to save some more money on your insurance? You can bundle your home insurance with your cottage insurance to get an additional discount.
Parry Sound/ Muskoka Boat Insurance
The waterways in the Parry Sound and Muskoka area are breath taking. We don't want you holding your breath if something bad happens to your watercraft which is why we offer affordable comprehensive coverage for boat insurance. Our team can shop several markets for your boat insurance policy and find one that makes sure there are no holes in your coverage (and boat). Ask our brokers about our boat insurance options and get back to enjoying those breath taking waterways!
Parry Sound/ Muskoka RV Insurance
RV's can be a great way to explore beautiful destinations all over Ontario. Getting your RV properly insured is important as there are so many different coverage options available. The only way to ensure you have the proper protection is by contacting one of our Parry Sound insurance brokers. We will ask the right questions to find you an affordable policy with all the right coverage for your RVing adventures. Get a quote today!
What Our Customers Are Saying
May 30, 2023
Meet the Dougallers: Mark Runions
Did you know McDougall Insurance also offers Life & Financial services? Well we sat down with one of the experts here at McDougall Insurance, Mr....