Get a Free North Bay Insurance Quote
The Knox Hutchison Insurance team joins McDougall Insurance! Established in 1953 this brokerage has been dedicated to the people, businesses and North Bay community. Thanks to the merger with McDougall Insurance we are now able to better protect our clients and ultimately help you find the best insurance policy for your situation. At Knox Hutchison Insurance, service is our priority and we place a high value on loyalty, accountability and integrity.
How to Reach Us
We are here to help!
Working Hours
Monday – Friday:
9:00am – 5:00pm
You can now replace your winter tires on your vehicle. Please always monitor the upcoming forecast as it can be beneficial to keep them installed if the weather has not warmed up. Leaving your winter tires on into the warm summer months can be detrimental to the tires performance.
North Bay Car Insurance
Finding affordable car insurance anywhere in Ontario is important and the same holds true in North Bay. Ontario drivers experience higher insurance rates than anywhere else in Canada. Luckily, North Bay does not fall into one of the areas where auto insurance premiums are high. So how much is car insurance in North Bay? Each individual risk is rated separately but one of the biggest factors is location. North Bay is rated as a much safer location compared to the Ontario average. This means right off the bat, as a driver, you are going to be able to find a better rate. Most vehicles in North Bay are equipped with winter tires and all wheel drive. These are both factors that help reduce your insurance premium. Of course having a good driving record is also going to help drive your rates down. The best way to find competitive rates is to ask your broker. At McDougall Insurance we have access to over 30 different insurance companies to compare rates for you. Get a quote today!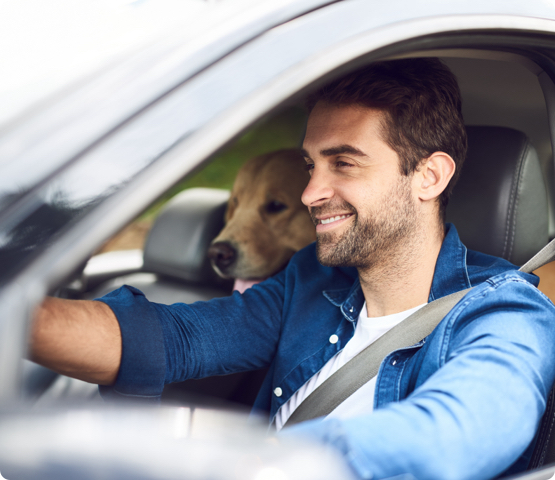 North Bay Home Insurance
Your home is one of your biggest investment and having the proper insurance coverage is important. Our team of home insurance brokers are experts regarding the product and know the North Bay area. The cost to rebuild a home has increased along with materials needed. It is important to have a broker with the knowledge to know what coverage you need for you biggest investment. Guaranteed replacement cost is an essential coverage to have on your home to ensure that if something ever happens to it you are placed back in the same situation you where in prior to the loss.
North Bay Business Insurance
North Bay is home to a prosperous business sector with some very unique businesses. As a broker we are always on the side of our clients and work for them to find the optimal commercial insurance coverage for their specific needs. We have the ability to write anything from a small fleet of cars, to large trucking companies, hotel chains, municipalities and everything in between.
You work hard to build your business and it's important to protect your assets in the event of unforeseen circumstances. Small business or large, Knox Hutchison Insurance takes the time to understand your operations and build you an insurance package tailored to protect your individual needs and give you piece of mind.
Working with commercial risks is what we do. We provide risk management advice to lower your total cost of risk.
North Bay Specialty Insurance
We are the best in the business when it comes to the following commercial insurance needs in North Bay.
Entertainment Insurance
Knox Hutchison Entertainment Insurance specializes in providing insurance coverage and risk management advice to all sectors of the music, film, general entertainment and live event industries.
Our entertainment insurance specialties include: motion pictures, television shows, filmmakers and producers, film industry suppliers, bands and artists, promoters, live events, music industry suppliers, theatre production, live performances, creatives, museums, and private exhibitions.
First Nations Insurance
Knox Hutchison Insurance has worked hard to develop a program designed to meet the unique needs of First Nations. Few Insurance Brokers or Companies understand this diverse environment, or recognize the individual cultural needs and traditions of Indigenous communities. We offer innovative products that recognize that each community is unique and we provide insurance policies designed specifically for each distinct community.
Mining Insurance
The Mining Sector program at Knox Hutchison Insurance utilizes several worldwide markets to provide unsurpassed coverage where you need it. Lloyd's syndicates are used in worldwide placement of coverage for offshore, domiciled entities. Our specialist team understands the mining industry and the unique exposures and potential losses therein.
Municipal Insurance
Municipal Insurance Services is a division of Knox Hutchison Insurance and has been providing insurance solutions and risk management services to public sector clients for over thirty years. With coverage tailored specifically for public sector clients, you know that you are well protected. Municipal Insurance Services provides insurance and risk management services in a trading area including the County of Renfrew and the Districts of Nipissing, Parry Sound, Temiskaming, Sudbury and Manitoulin.
What Our Customers Are Saying
March 29, 2023
Do I Need to Increase My OPCF 20: Loss of Use Coverage?
The cost of living is rising and we are feeling the effects in many different facets; groceries, gas, entertainment. The increased costs are also finding...