Property & Home Insurance Ontario Free Quotes
Your home is the greatest investment you will ever make in your lifetime. It's where you feel safe, where you'll raise your children and where countless memories will be made. At McDougall Insurance, home Insurance broker in Ontario,  we want to be there for you when the unexpected happens to protect you, your property, your home and those cherished memories. We want you to have peace of mind when in your home knowing you're covered with the best available home insurance Ontario, no matter what comes your way.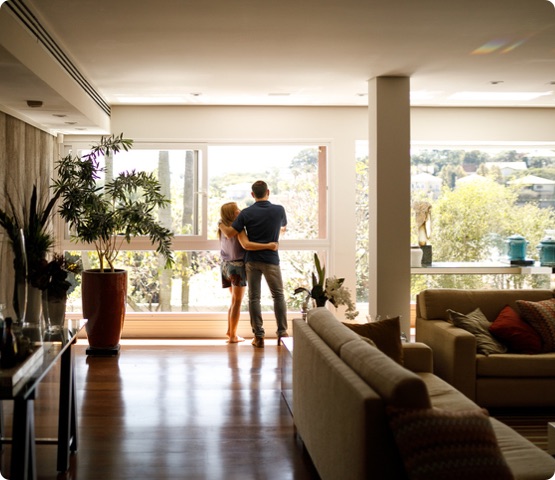 Home Insurance Ontario
As one of the largest brokerages in Eastern Ontario, and one of the best Home Insurance Brokers, McDougall Insurance has protected the homes of countless Ontarians. From devastating fires to small wind damages, McDougall Insurance has seen it all, giving us the knowledge and experience that you can trust to deliver on your home insurance needs. Our highly trained and professional property insurance brokers and staff will work closely with you to develop a personalized and concrete insurance package to protect everything that means most to you.
Get a Quote
Home Insurance Options in Ontario
Home insurance is simply one of the best decisions you'll ever make, giving you peace of mind in case of an unfortunate event. A home and property insurance policy can vary significantly and subsequently so can the premiums you pay. The person applying, the age of the home, the location of the home and much more all affect how much coverage is available and for what price. As a brokerage it's our job to get you all of the coverages that you need while also getting the most affordable price.
McDougall's Home Insurance Commitment
With over 70 years of Ontario brokerage experience, at McDougall Insurance it's our promise to use our knowledge and established relationships to provide you with the right advice to get you the best coverage for the best price. We pride ourselves on the abilities of our home insurance brokers and staff and are always committed to being there for you when you need it most. Your home is everything, so contact us at McDougall Insurance to help you keep it that way. We'll handle your insurance needs and provide you with various home insurance quotes you can compare while you enjoy the warmth and comfort of your home. You can request a free online quote here.
Home Insurance
Home insurance, unlike auto insurance, is not required by law. However, most mortgage lenders will require you have valid insurance before committing to a mortgage.
Arnprior
Bancroft
Barrie
Barry's Bay
Brighton
Brockville
Carleton Place
Cobourg
Cornwall
Courtice
Crysler
Eganville
Embrun
Kemptville
Madoc
Midland
Morrisburg
Napanee
North Bay
Orillia
Ottawa
Parry Sound
Pembroke
Penetanguishene
Perth
Petawawa
Peterborough
Picton
Prescott
Prince Edward County
Sudbury
Trenton
Winchester
What Our Customers Are Saying
Cynthia Top
The great people at McDougall insurance are the best in the business!! Tammy is awesome!!
Jillian De Souza
Since switching to McDougall we've been dealing with our new broker Scott De Kuyper who not only is well informed but also makes us feel comfortable and helps us to better understand what we are buying. We recommend Scott to all our friends and family!
Don & Leanne
Mike Cunha was wonderful to deal with on quoting my auto and home insurance. I would highly recommend this company and Mike for all your insurance needs.
Leah Kinghorn
Our insurance agent, Gary Plebon, goes above and beyond in caring for his clients. If you are unable to come to the office, he will take the time to come to you. He is very knowledgeable with all aspects of insurance-vehicle, home and vacation property. I have recommended Gary and McDougal Insurance to anyone looking for insurance coverage.