Get a Free Prince Edward County Insurance Quote
Ahh, Prince Edward County, the home of so many hidden gems and things to do.
With attractions including (but not limited to) music festivals, water activities, fine dining and epic vacationing locations, there's no end to the list of entertainment. Living and growing up in Prince Edward County, you know the tight-knit feel. Rarely do you travel somewhere without running into someone you know. The county is special thanks to its many significant archaeological sites, including the LeVescounte Mounds or the sand dunes. It has a relatively mild climate as a result of being so close to Lake Ontario. One of the beauties of this single-tier municipality is its comfortability. And what is comfortability without knowing that the things you love are protected and reliably insured with McDougall Insurance?
Our McDougall Days of Summer have concluded for 2023! Stay tuned for next summer as we will have even more free Friday giveaways during July and August.
Prince Edward County Car Insurance
Our island is home to some unique driving scenarios. We maneuver through peaceful back roads connecting farms and highways, to the hustle and bustle of main street Picton. Whose turn is it to go at Town Hill? Round and round the roundabout. No stop lights as far as the eye can see! There is no doubt Prince Edward County offers a unique driving scenario, which is why carrying reliable car insurance coverage is important. The County is a tight knit community but accidents do happen and when they do it is important to have the proper coverage in place. Even in a tight knit community where so many of us share the same values, our car insurance differs from person to person. Our representatives are from the area, we are connected with the community and the clients we represent. We take the time to find out your situation and ask you the questions to build a car insurance policy that works for you!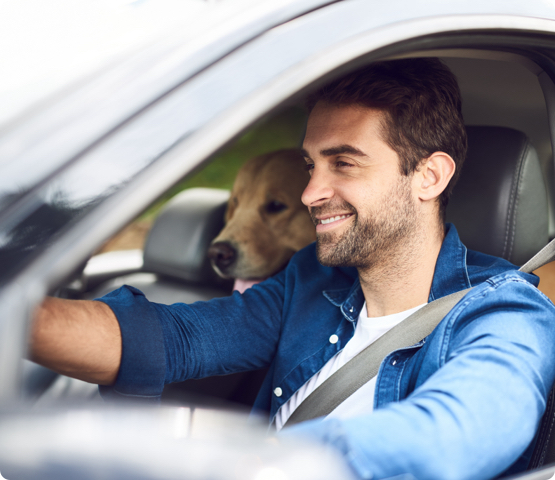 Prince Edward County Home Insurance
Peace of mind is Prince Edward County's middle name; the landscape offers it so naturally. It is difficult to imagine a county where everyone locks their door before leaving and neighbours are reluctant to share tools or equipment to a fellow county-man. Despite this, it doesn't stop unfortunate situations from happening. Our Prince Edward County insurance policies ensure that you maintain that natural peace of mind which you have grown accustomed to. Leave the worrying to us. No matter if you live along one of the beautiful waterways surrounding our island, one of the many farms strung eloquently across the County, or meshed into the town center, our experts will find a Prince Edward County insurance policy for your home's needs.
Prince Edward County Business Insurance
Prince Edward County offers some illustrious businesses. Our food and dining industry will leave your mouth watering, with local products grown in abundance. Agriculture and farming in the County continues to prove that local, natural food is the way to go. Breathtaking breweries and wineries are woven throughout the county and offer some of the finest settings and beer and wine in Ontario. Enchanting boutiques and shops home to interesting items are a plenty. It is no secret that these small businesses are the backbone to the County and its success. Protecting your investments is our job. We have Prince Edward County insurance experts who will sit down with you to create an insurance plan that will cover will you and your business. After all we want you to focus on what you do best.
Prince Edward County Specialty Insurance
We know that your Prince Edward County insurance needs go beyond just a standard car or home owner's insurance policy. That is why we offer a large array of specialty insurance products in Prince Edward County.
ATV/ Snowmobile Insurance
Trails for ATV's or snowmobiles wind their way through the County and can make for some seriously fun times. However, accidents can and do happen and finding the proper ATV insurance policy or snowmobile insurance policy is crucial. It is also required by law to carry at the very least liability insurance on your ATV or snowmobiles.
Recreational Insurance
Prince Edward County goes well beyond the realm of standard car or home insurance policies. With such a great landscape and so much to offer it is not hard to imagine that recreational insurance needs are abundant.
Boat Insurance
Surrounded by water, Prince Edward County has some great water ways and as a result boat insurance is important to keep you afloat. Did you know your boat may already be covered under your home insurance policy? Talk to one of our experts and make sure you are covered.
Motorcycle Insurance
Motorcycle insurance is also available in Prince Edward County. We have access to more markets than any other broker in Ontario making it possible for us to insurance bikes of all different sizes and speed and drivers of any experience level.
RV/ Travel Trailer Insurance
Sandwiched between Toronto and Ottawa, the County is typically a hot destination for tourists to venture to in their RV or travel trailer. However, we to like to pack up the family and explore different parts of Ontario and without the proper recreational vehicle insurance your vacation can be off to a bad start. An RV insurance policy is completely different than a travel trailer insurance policy.
Cottage Insurance
If you are lucky enough to own a cottage in Prince Edward County, you know how fortunate you are. In the summer it is unlikely that a week goes by where it isn't busy. Insuring a cottage is a little different than insuring a home because of its seasonal use. Let one of our Prince Edward County insurance experts find the proper cottage coverage for you. Rent your cottage using a weekly rental service such as AirBnB. We also have weekly rental coverage. Talk to one of our brokers today!
How does Prince Edward County Insurance protect my home?
Your insurance coverage will differ depending on the policy you are protected by, so be sure to discuss with your Prince Edward County insurance broker if you aren't sure what perils you are insured for. Here are a few of the items you might possibly be covered for with your home insurance:
Liability coverage
Detached structures
Dwelling repairs and replacements
Personal property
Damages by insured perils, including:

Lightning
Explosion
Falling objects
Electricity
Vandalism or theft
Fire
Water (some exceptions)
Smoke
Hail or windstorm
Ice or sleet
For when you need to understand your insurance policy, a Prince Edward county insurance broker is your best bet. Direct any questions you have to them.