Get a Free Gananoque Insurance Quote
Bickerton Brokers Ltd. joined McDougall Insurance and Financial to form McDougall Bickerton Insurance Brokers in 2013. Together McDougall Bickerton has been providing dependable insurance their clients can trust for over seven decades. We have the resources to help you meet all your insurance needs.
COVID-19 Update: Our office is open to the public by appointment only. You can still call or email your broker or account manager if you need to make changes to your insurance. A list of all of our staff and their emails are below.
How to Reach Us
We are here to help!
Working Hours
Monday – Friday:
8:30am – 5:00pm
Gananoque Car Insurance
Whether you wish to cruise in your minivan, convertible or on your motorcycle along the breathtaking shorelines, we are here to help meet your specialized insurance needs. We have car insurance coverage for young drivers who are buying their first car, experienced drivers with a perfect record and everyone in between. Thanks to the size of McDougall Insurance & Financial we have coverage options that most carriers don't. Frequently skip across the Thousand Islands Bridge to the United States? Have no fear, as we have coverage options available that will extend your car insurance protection to the US. Call one of our expert insurance brokers in Gananoque today and we will find you the reliable insurance you need so you can cruise and enjoy.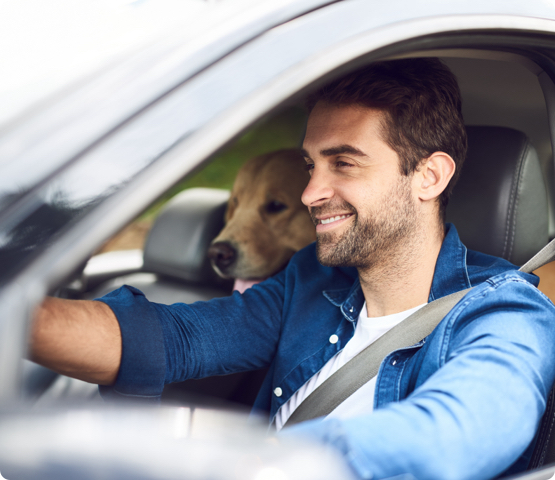 Gananoque Home Insurance
Your home may reside in the heart of town or somewhere along the shoreline, either way your home insurance needs will differ from your neighbour's, they will be unique to you. Our team has the experience, knowledge and care to ensure your biggest asset is protected. Gananoque is also home to the beautiful 1000 Islands and all the stunning cottages strung throughout. If you are looking to find cottage insurance or protection for your seasonal home in Gananoque you have come to the right place. Our Gananoque Insurance Brokers have access to more home and cottage insurance markets than any other broker in Eastern Ontario and that means we can find you the proper coverage at an affordable price.
Gananoque Commercial Insurance
In Gananoque the local businesses attract tourists and locals alike. With the quick access to the 401 highway and United States border we often find companies requiring commercial fleet insurance for their vehicles. Not to mention our endorsement options provide coverage while transporting goods to the US. Our commercial insurance coverage goes well beyond fleets. Whether you are the owner of a shop, restaurant, cruise line, large hotel chain, or anything in-between, we have the expertise to find you the right business insurance coverage to protect you and your business.
Gananoque Recreational Insurance
The waterways in Gananoque are enjoyed by all; boaters, jetskiers, water sport adventurers and so on. We want you to enjoy your time on the water, and be fully protected with our boat insurance coverage. Did you know you can insure qualifying watercrafts under your home insurance policy? Tread carefully though as any claims on a watercraft insured under your home insurance policy will impact your home insurance rate. That is why our Gananoque Insurance Brokers ask the right questions to determine what makes sense for your situation. If your watercraft is worth protecting we will typically advise you to place it under its own boat insurance policy. Not to mention we have experience insuring many different types of recreational vehicles, not just those used on the water, let us to help you today.
What Our Customers Are Saying
August 10, 2021
Meet the Dougallers: Rebecca Slaughter
Meet the Dougallers is back with Rebecca Slaughter who is part of our new office in Petawawa! We sat her down to find out a...