Get a Free Belleville Insurance Quote
The origins of McDougall Insurance began in the small city of Belleville, Ontario. Over our 75 years of operation we have gained valuable experience in the industry. As a Belleville insurance broker, McDougall Insurance has been providing families and businesses alike with quality insurance they can depend on. You don't stay in business as a Belleville insurance broker for that long without building a loyal customer base. McDougall Insurance & Financial is dedicated to offering our customers the highest level of personalized service and care, and we have earned a solid reputation as a Belleville insurance broker that you can trust.
Our new and improved MyMcDougall 2.0 Client Dashboard is here! You can access your policy 24/7 and with our new platform you have the ability to add your pink cards to your digital wallet, access personal and commercial policy information and so much more!
How to Reach Us
We are here to help!
Working Hours
Monday – Friday:
8:30am – 5:00pm
Belleville Car Insurance
Finding reliable automobile insurance in Belleville is important. Wedged directly between Toronto and Ottawa on the 401 corridor Belleville is a landing spot for many. Whether you are an experienced driver with a clean slate, or a young driver looking to purchase insurance for the first time, McDougall is a large car insurance broker in Ontario, we will work with our insurance companies to find you a great rate. But we go well beyond price to help you understand how car insurance in Belleville works. And we understand that insurance coverage differs from person to person and that is why we take the time to ask you the right questions and build an insurance policy that makes sense for you. McDougall Insurance in Belleville will make sure you have the proper car insurance for your vehicle.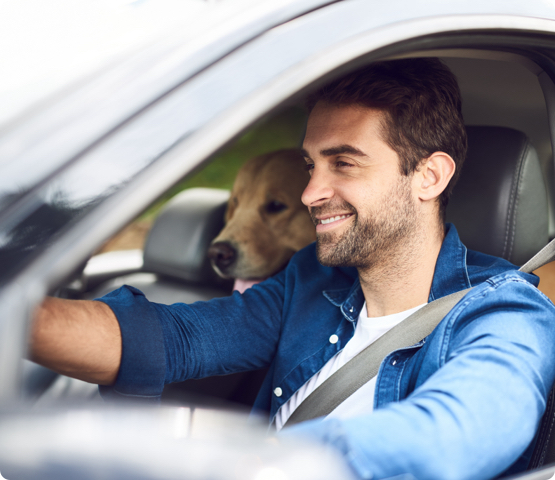 Belleville Home Insurance
Your home is your biggest investment. Whether you find yourself living along the beautiful Bay of Quinte, the up and coming downtown, or along the country side, your home is important to you and requires the proper protection. At McDougall Insurance in Belleville we know the area, and are able to work with more Belleville insurance companies than anyone else to find you coverage that makes sense for you. Overland water coverage and sewer backup coverage have become extremely important to carry in our area because of all the nearby water sources. Our Belleville Insurance Brokers have the expertise to make sure you and your home are protected. When looking for home insurance in Belleville speak to one of our experts. McDougall is a large home insurance broker in Ontario, Let one of our brokers help keep what is important to you safe! Start by getting a free home insurance quote today.
Belleville Business Insurance
Belleville is home to some unique businesses. Home to unique businesses such as Reid's Dairy and Hawkins Cheezies. What is the one common factor with these businesses? McDougall Insurance is a big business insurance broker in Belleville. As a broker we are always on the side of our clients and work for them to find the optimal commercial insurance coverage for their specific needs. We have the ability to write anything from a small fleet of cars, to large trucking companies, hotel chains, municipalities and everything in between. Our Business insurance experts in Belleville take the time to find out what is important to you and work alongside our insurance partners to create a coverage plan that makes sense to you.
Belleville Specialty Insurance
We know that your Belleville insurance needs go beyond just a standard car or home owner's insurance policy. That is why we offer a large array of specialty insurance products in Belleville.
Farm Insurance
The farm lands that caress Belleville are part of what makes this small city so great. Life truly does flourish with so many hardworking, dedicated farmers right here locally. It is a difficult lifestyle with such a high demand and our experts at McDougall Insurance in Belleville understand the commitment to operating such a large investment. And that is why it is important to protect that investment with the right farm insurance policy. Whether it be a dairy farm, poultry farm, hobby farm, or anything in-between let McDougall Insurance put your mind at ease knowing you have the right protection.
Boat Insurance
The Bay of Quinte is a beautiful waterway sandwiched between Belleville and Prince Edward County. Enjoying the waterway is certainly a favourite pass time for many locals and to make that time on the water as worry free as possible it is important to carry boat insurance for your watercraft.
Recreational Insurance
With so many great trails and terrain in Belleville it is no wonder so many of us own a recreation vehicle. Whether it is a snowmobile for the winter, an RV for the summer, or an ATV for the year we recognize that insuring these items are important. Belleville insurance is essential for those who want to protect their outdoor recreational vehicles from accidental damages.
Winery Insurance
One of the hidden gems of the Belleville and Prince Edward County areas is the local wineries. It is no wonder so many tourists venture this way during the summer months to get a taste of the lifestyle. Owning a winery is certainly a dream and luxury itself, however it is difficult work. Our job at McDougall Insurance is to allow you to get back to your dream and let us take care of protecting your winery with the proper insurance coverage.
Transportation Insurance
Our transportation experts at McDougall Insurance & Financial are very knowledgeable about the industry and apply this knowledge towards finding you coverage that works. There is a lot that goes into a logistics insurance policy and that is why using a broker is important to make sure you have adequate coverage. Belleville insurance does not need to be a daunting task, it can be simple with a broker who has experience.
Motorcycle Insurance
There are a ton of motorcycle enthusiasts in the Belleville in Quinte area. It is a good hub for riders who like to ride to Toronto, Ottawa, or Montreal and there are also a ton of riders who like to travel through Prince Edward County. Our team has our own motorcycle enthusiasts who know the ins and outs of coverage options and what is important to riders when they are looking for motorcycle insurance protection in Belleville.
Cyber Insurance
If you have a website, especially an e-commerce website, cyber risk insurance is important coverage to have. If you store customer information electronically, cyber insurance is important to have. If you collect payments online or accept electronic payments, cyber insurance is important coverage to have. Our team of brokers have access to standalone cyber insurance policies. If you already have a commercial insurance policy with us we can endorse the cyber insurance coverage directly on your existing page.
What Our Customers Are Saying
November 8, 2023
Meet the Dougallers: Conor Hache
Stepping up next to the tee block, he hails from Prince Edward County, he's a two time Club Champion at Bay of Quinte Golf and...