Property & Home Insurance in Orillia: Get Free Quotes with McDougall
It's not improbable that your home is easily one of the greatest investments you'll ever make in your lifetime, and, naturally, your home is something that you and your family treasure deeply. It's where you go at the end of the day, where you feel safe, and where you've planted your roots. McDougall Insurance is there for you to keep you prepared if anything unexpected should happen to your home, working hard to find you the best custom-made insurance policy for your home. When it comes to your home, you deserve to feel peace of mind and reassurance that comes with having the best home insurance in Orillia.
Orillia is a great place to live, with an excellent community that's culturally diverse and many festivals and events throughout the year. It also offers affordable housing opportunities and a steady real estate market, so families will have plenty of option to select from when it comes to their home.
What Is Orillia Home Insurance?
Home insurance in Orillia is more than just a one-and-done deal. Our comprehensive insurance solutions take into account the kind of home you live in, its value, the items you own, and more. Home insurance in Orillia safeguards your possessions and home and protects you against liability, and it may even offer reimbursement to cover expenses resulting from evacuation of your home. While it may not be a mandatory expense if you've paid off your mortgage, purchasing protection for your home is one of the best decisions you may ever make. Remember that no two policies are the same – and that's as it should be! As a brokerage, it's our duty to get you the coverage best suited to you.
As one of the largest brokerages in Eastern Ontario, McDougall is confident in its abilities to protect the homes of countless Ontarians – including our Orillia neighbours. Our professional property insurance brokers in Orillia are highly trained with a deeper knowledge of Orillia's community and can work closely with you to design a personalized and concrete insurance package to protect what matters most to you.
Get a free home insurance quote in Orillia to begin the process of comprehensive insurance today.
Contact Our Orillia Home Insurance Broker
We are here to help!
Working Hours
Monday – Friday:
9:00am – 5:00pm
Orillia Insurance Products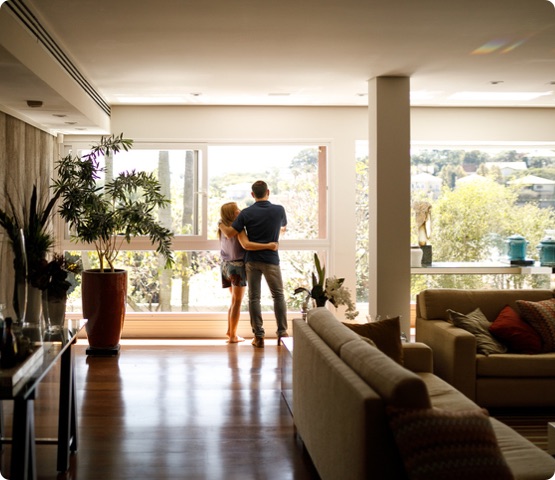 Orillia Home Insurance Coverage
McDougall Insurance has always stayed true to its promise to use our knowledge and established relationships to give you the right advice as well as the best coverage for an affordable price, With over 70 years of brokerage experience in Orillia. Our abilities as home insurance brokers in Ontario and specially in Orillia are unparalleled, and we like to think of ourselves as forward-thinking leaders in the industry who are and have always been committed to being there for you when you need us most.
What does Orillia home insurance cover?
Dwelling Coverage
Unlike your standard condo or tenant insurance policy, home insurance in Orillia is a tad more expansive and includes protection for your property's physical dwelling. You may insure your home for its actual cash value or its replacement value, up to the insurance limit. You can also include coverage for your detached structures, signage, and landscaping. Your home may be protected against a wide array of perils, such as fire, lightning, falling objects, vandalism, hail, theft, electricity, water damage, and more, depending on your specific policy.
Liability Coverage
Liability insurance is one of the most essential protections for any type of insurance. Liability coverage can be purchased to protect you and your family if you cause bodily injury or property damage to a third party or if they suffer an injury or property damage while on your property. For example, if a person coming to your door to sell popcorn for the local girl scouts initiative was bit by your dog, they may sue you. Dog bite lawsuits can cost tens or even hundreds of thousands of dollars. As such, it's highly advised that homeowners carry anywhere between $1-$3 million in liability protection.
Contents Coverage
Your belongings have value. Consider the amount it would take you to fully replace everything you own today. That's a lot of money, right? Your valuables, clothes, electronics, appliances, furniture – the list can go on and on. A standard home insurance policy in Orillia will insure your contents up to a specific limit. Certain high-value items, like jewellery, may need additional coverage, so be sure to consult with your broker about coverage for jewellery, furs, or collectibles.
Additional Living Expenses
If your home caught on fire and damage was caused, it might be covered by your policy – but where would you live as repairs are being carried out? Some policies offer coverage for additional living expenses, which reimburses you for extra living expenses during a period where your home is uninhabitable. It may offer you coverage for reasonable expenses, such as temporary housing costs (hotel bills), food, clothing, and even childcare until you can return to your home.
McDougall's Home Insurance Commitment to Orillia Residents
With well over 70 years of experience operating in Ontario and helping Orillia residents get the insurance coverage that they deserve, McDougall has stuck true to its promise to use our established relationships and knowledge to provide Orillia residents with the best home insurance coverage at the best possible price point. We know that your home is everything to you and your family, so get in touch with us so we can help you keep it protected. We are more than happy to handle your home insurance needs in Orillia and can provide you with various quotes to compare between – all from the comfort and warmth of your home. Request a free online quote here.
Orillia Home Insurance Frequently Asked Questions
If you have bought your home and are mortgage-free, home insurance in Orillia is not mandatory. If you are still paying off a mortgage or other outstanding property debts, it may be a condition of your loan that you carry home insurance.
Your Orillia home insurance costs are gauged off several factors. Those factors include you, as the homeowner, and your insurance history and policy payment history. They also include your home, its location, its age and condition, its systems, and its proximity to fire stations and large bodies of water, as well as crime rates in the neighbourhood, your coverage options, and more. For an accurate estimate of your costs, get a free home insurance quote in Orillia with McDougall.
It can be, but you should inform your broker or provider of your plans before you make any renovations. If your renovations are major enough, you may even need to acquire temporary builder's risk insurance to enhance your existing Orillia home insurance and to protect your home against any potential damages or risks you could face during construction. If you do renovations without checking with your provider, those renovations may not be insurable if a loss occurs.
Because renting out your home or portions of your home constitutes as business activity, any rental-related losses wouldn't be covered by your home insurance. In Orillia, you can acquire landlord insurance or Airbnb insurance to protect your home if you rent it out for added income.
What Our Customers Are Saying
Request a free Orillia Home insurance Quote
It's simple and won't take long.