Get a Free Ottawa Insurance Quote
That's right! D.S. Currey & Son Insurance Brokers has merged with McDougall Insurance. McDougall has been helping clients in the Ottawa Valley for many years but now has an office directly in the Nation's Capital. When it comes to finding the right insurance in Ottawa you've come to the right place. McDougall Insurance is the largest broker in Eastern Ontario, what does that mean for you? It means you will have more options for all your insurance needs. We can write anything from commercial insurance, to home and auto, life insurance and recreational products. All your insurance under one roof. We are the Ottawa insurance broker for you!
Our new and improved MyMcDougall 2.0 Client Dashboard is here! You can access your policy 24/7 and with our new platform you have the ability to add your pink cards to your digital wallet, access personal and commercial policy information and so much more!
How to Reach Us
We are here to help!
Working Hours
Monday – Friday:
8:30am – 4:30pm
Why McDougall for Your Ottawa Insurance Needs?
As the largest insurance brokerage in Eastern Ontario, McDougall Insurance strives to make sure that our clients get the right coverage that they need. Insurance should never be difficult, so that's why our team is staffed with some of the most knowledgeable brokers in the industry. We have 75 years of experience in the world of insurance and represent over 30 insurance companies. We're confident that we can find you the best coverage for competitive rates.
At McDougall Insurance, we value being real people working to meet our Ottawa clients' personal insurance needs. Can you believe we started off as an office of just three people? Since then, we've grown to be an organization with over tens of thousands of policyholders. When you want the right protection, McDougall provides Ottawa insurance products that can't be matched anywhere else.
Discuss with our Ottawa insurance brokers today to figure out the ins and outs of your insurance policy and see what we have available to cover you, your business, and your family. It's really that simple. Get a free insurance quote with us today to see how "frugal" our insurance can be.
Ottawa Car Insurance
We now have an office in Ottawa thanks to our merger with D.S. Currey & Son Insurance Brokers Ltd. We have a ton of car insurance markets who offer unique coverage and discounts to help keep you safe and more money in your pocket! If you are in the Ottawa are looking for reliable and affordable car insurance, contact our highly experienced Ottawa insurance brokers for a free quote. Our Ottawa insurance brokers understand that everyone's driving situation is different and we work hard to uncover your needs so we can find you the best coverage for an affordable price.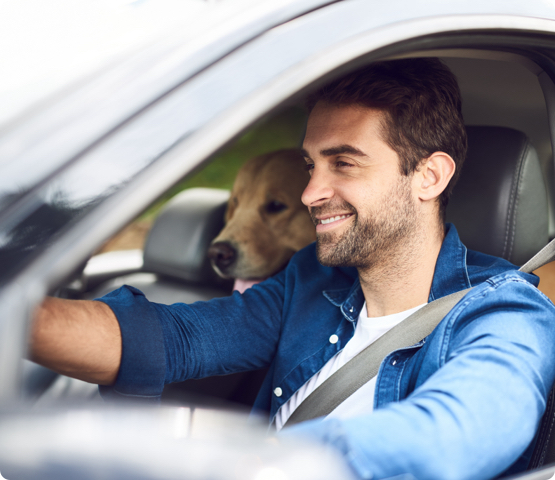 Ottawa Home Insurance
Ottawa has homes ranging from newly built to historical masterpieces, located in town or in the rural countryside, and no matter the home each family requires customized home insurance quote for their needs. Further, with your home being your biggest asset, it is crucial to ensure your home is properly insured. Our Ottawa home insurance experts will take the time to treat your biggest asset with the utmost importance and ask you the vital questions. Whatever your situation, we'll take care of you and your home. Get a quick, no-obligation Ottawa insurance quote for your home today!
Coverage will vary by policy, so be sure to check in with an Ottawa insurance broker to assess what your protection includes. Here are some of the items that can be covered under your home insurance:
Liability coverage
Detached structures
Dwelling repairs and replacements
Personal property
Damages by insured perils, including:

Lightning
Explosion
Falling objects
Electricity
Vandalism or theft
Fire
Water (some exceptions)
Smoke
Hail or windstorm
Ice or sleet
An Ottawa insurance broker is your best resource when it comes to understanding the extents of your policy. We're always available for any questions that you might have. Get in touch with us today.
Ottawa Business Insurance
The Ottawa is comprised of farms of all sizes, small towns filled with locally owned quaint shops, restaurants and many other admirable businesses. When you operate a business, you are responsible for looking after your organization and its assets from whatever perils it may face. Whether you're a small business or a larger industry, you might potentially be exposed. McDougall Insurance has expertise in insuring all your business needs, and we even have access to hard to place insurance markets for those items that fall outside the box. Our business insurance brokers will help you to find Ottawa insurance coverage that is right for you so you can focus on your main priority: operating a successful business.
Here are some of the industries that we offer insurance products to in the Ottawa:
Auto/Car Dealerships
Auto Fleets
Community Living Organizations
Construction
Environmental
Farms
Garages
Golf Courses
Landscaping
Lumber
Manufacturing
Metal Fabricators
Municipal
Non-Profit
Professional
Rental Properties
Surety
Transportation
Waste Management
Check in with one of our commercial insurance brokers and let us work with you so that we can come up with a specific plan to insure your business the right way.
Ottawa Recreational Insurance Quotes
We want you to take advantage of all the beautiful waterways, trails and countryside that Ottawa has to offer, without worrying about your coverage. McDougall Insurance & Financial has experience in insuring everything from ATVs, snowmobiles and motorcycles to RVs and boats insurance. We're different than any other brokerage in Eastern Ontario because we have access to over 30 insurance markets and can provide our clients in Ottawa with reliable insurance products tailored to their personal needs. Contact McDougall Insurance today and have one of our recreational insurance brokers answer all your questions and find you the coverage you need.
What Our Customers Are Saying
November 8, 2023
Meet the Dougallers: Conor Hache
Stepping up next to the tee block, he hails from Prince Edward County, he's a two time Club Champion at Bay of Quinte Golf and...