Homeowners Insurance in Peterborough, ON: Free Quotes
The city of Peterborough, with a population of 84,000, is known for having "everything" – from various recreational opportunities to numerous booming industries with excellent career-building prospects. Peterborough was originally known as Canada's canoe-building capital and is the home of the "Canadian Canoe Museum." Peterborough is an all-around, one-of-a-kind city, and home to many families and individuals. Purchasing a home in Peterborough is a big deal. Preserving that lifestyle is best done through the purchase of home insurance in Peterborough. 
Comprehensive home insurance does more than just financially safeguard your home from losses. It gives you peace of mind, so you can continue to live the life that you deserve without constantly worrying about something going awry. Give us a call or get free home insurance quotes in Peterborough with McDougall right away.  
What is Peterborough Home & Property Insurance?
Home insurance for Peterborough residents is a critical form of protection that is designed to safeguard what is easily one of your most valued assets – your home. It offers financial protection against unexpected events that could cause damage or loss to your property. Typically, home insurance policies in Peterborough are comprised of two main components (or three, depending on how you look at it): physical damage coverage and liability coverage. Physical damage coverage can be broken down even further, into dwelling or infrastructure coverage and contents coverage. 
In short, physical damage can shield your physical dwelling, i.e., your infrastructure and garages or sheds, from risks such as fire, vandalism, severe weather, and so on. It also extends to your personal belongings, meaning your furniture, electronics, and clothing. Home insurance also generally includes provisions for additional living expenses, should you ever be temporarily displaced for your home because of a covered loss. 
The liability portion of your policy protects you in the event someone ends up injured while visiting your property, and even if you damage someone else's property. This coverage addresses legal fees and medical expenses which may result from such incidents. It can also provide personal liability protection, defending you against potential lawsuits. 
Home insurance can cover a lot of surprising things, but it's misguided to assume your policy will cover every accident that can happen. We advise reading your policy diligently or doing an overview with the aid of a broker to ensure your coverage is sufficient.  
Types of Home Insurance in Peterborough
For home insurance, there are three types of coverage: comprehensive, broad, and basic. A comprehensive home insurance policy is the most popular choice for Canadians because it provides the best protection. Below is a breakdown of all three types of home insurance policies. 
Basic Coverage 
This is also known as "named perils" coverage. It's the most affordable option, but it will only cover the risks that you specify in the policy. You may select fire and lightning perils to get coverage in case your home is damaged by a fire or lightning; however, in the event of a robbery, no coverage would be available. 
Broad Coverage
Broad coverage covers your home's physical structures and contents against direct physical loss or damage. However, there are certain exclusions, as this policy only covers your contents against the specific perils you have named in your policy. 
Comprehensive Coverage
This policy covers the entire building and its contents, but it doesn't include optional coverage, such as coverage for damage by earthquakes or sewer back-up. 
How to Get Home Insurance in Peterborough
We are here to help!
Working Hours
Monday – Friday:
8:30am – 5:00pm
Peterborough Insurance Products
What Does Peterborough Home Insurance Cover?
Liability Insurance Coverage
With liability insurance, you can be covered in case of any injuries or damage to the property of a third party occurring at your home. Home insurance liability coverage includes the following: 
Personal liability 


This policy covers any lawsuits brought against you by individuals who have been injured while on your property. For example, a visitor might fall on your icy walkway in winter and decide to sue. In most cases, coverage for personal liability starts at $100,000.




 
Voluntary medical payments 


Your insurer will pay reasonable medical expenses if you inflict injury on another person or cause them to be injured on your property. You can get coverage for up to one year from the date of the accident, with a limit ranging from $1,000 to $10,000.




 

Voluntary property damage 


Your insurer will reimburse the property owner if you or your child (age 12 and below) cause direct damage to something you don't own. The coverage amount ranges from $500 to $6,000.

 
Property Coverage
This coverage protects your home's physical structure as well as detached structures (for example, a shed) and your personal belongings. The details for this coverage are listed below: 
Building or dwelling 


Your policy provides coverage for damage to your home and any attached structures such as a garage, sun deck, or shed. This coverage also covers swimming pools and permanent outdoor equipment like a children's playground set. The coverage amount is equal to the replacement costs of your home (the price it will cost to rebuild the home, not the market value).




 
Detached private structures 


You may be eligible for replacement cost coverage for damages to any private detached structures that you own on your premises.




 

Personal property 


Also known as contents insurance, this coverage provides essential protection for personal property you own or wear. This covers your clothing and personal items, such as jewelry, artwork, furniture, or electronics.




 

Additional living expenses 


If you are forced to move from your home due to a loss (i.e., a loss due to an insured peril), this coverage can provide you with financial compensation for your temporary living expenses.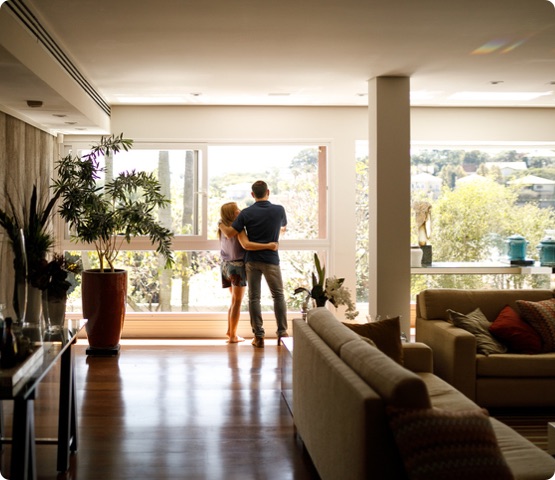 Is Home Insurance Mandatory in Peterborough?
Canadian law does not require homeowners to purchase home insurance, also known as homeowner's insurance. Although it's not required by law, home insurance is often required by mortgage lenders as protection for their investment. 
That being said, it's still a smart move to have some house insurance if you're a homeowner. This will protect you from risks like fire, water damage, theft, and vandalism. Home insurance can be bought by homeowners, condo owners, and tenants renting a property from a landlord. 
The cost of home insurance can fluctuate due to a variety of factors, including the type of property or geographical factors that may indicate higher earthquake or flood risks. 
Get a Quote
Why Do You Need Home Insurance in Peterborough? 
Many Canadians consider their home a major part of their net worth. And aside from its financial value, your home also holds a high sentimental value for you and your family. It is essential to have homeowners' insurance that covers your home, contents, and other assets to avoid major financial losses that can severely affect your quality of life. 
Specialized insurance can also be purchased to protect your condominium, home-based business, and other types of property.  
Additional Coverage for Your Peterborough Home Insurance Policy
Sewer backup 
This coverage will pay for water damage in your home if an incident causes leaks through a septic tank, flood drain, or sewer, etc.  
Overland water 
Peterborough is well known for its rainstorms and subsequent flooding. With overland water coverage, your home is covered for water damage caused by rainstorms, spring runoff, melting snow, and other types of water that enters at ground level through your windows and doors.  Check out how to protect your home from winter damage.
Earthquakes 
Standard home insurance policies do not cover earthquake damage. If you live in an area with a high risk of earthquakes, this coverage can be very beneficial. Even if you live in a low-risk area, it may be a good idea to get this coverage in order to have peace of mind knowing you are fully insured. 
Mass evacuation 
This coverage can cover expenses such as hotels or food if you are forced to evacuate your property due to extreme risk or danger. 
Identity theft 
Identity theft can happen in many different ways. Although some banks will reimburse the cost of lost funds, other costs, such as lost income due to time off work, can be significant. This coverage can compensate you for such losses. 
Freezer food 
This insurance provides coverage for food stored in your freezer. You can get reimbursement if the food is spoiled due to a mechanical breakdown or an outside power interruption. 
Credit/debit cards forgery  
This coverage helps to offset financial losses due to theft and/or other losses directly attributed to forgery or fraudulent activities. 
Lock replacement 
If your keys are stolen or lost in a burglary, this coverage will assist you with replacing the locks at your house.  
How Much Does Peterborough Home Insurance Cost?
It is hard to predict the cost of home insurance in Peterborough for each homeowner because each home insurer underwrites risk differently. 
Your premiums depend on many factors that insurance providers use to get a better idea of your home's risk profile.  Read more about How is inflation impacting the insurances. 
But don't worry, you can get an accurate estimation of the cost of home insurance for your home with McDougall Insurance. Get a free home insurance quote in Peterborough today to get started.  
Factors Affecting the Cost of Peterborough Home Insurance
When you want the best protection for your home in Peterborough, understanding the breakdown and costs of your home insurance policy is imperative. Home insurance offers invaluable financial coverage and safeguards your peace of mind, diminishing the worries about what could happen to damage or even disrupt your property.  
In this section, we will delve into the various key aspects of Peterborough home insurance costs, including a breakdown on what influences pricing. Where you might find the average price of home insurance in Peterborough ranges between $1,000 and $1,300/year, your costs can vary further depending on your needs.  
These factors can include the following: 
Type of property
Which type of dwelling are you living in? Each type of dwelling will be assessed differently as each type of building carries different risks.  
Credit score
Your credit score can be used by insurers to determine your premium. Some insurance providers believe there is a statistical correlation between higher risk and credit history. Your credit score may not directly affect your insurance premium; however, those with good credit scores can get up to 25% off their premium. Although it's not necessary to give insurers access to your credit score, it is a good idea to do so because of the potential savings you could get. 
Your home's total value
Peterborough homes have a median list price of $699k, but your home's market value may not necessarily be what its "total value" is. Your home should be insured for its total value, i.e., the home as it is valued today, plus all its contents and modifications. That will likely be more than what it cost when you first purchased it. Always ensure your home is accurately insured for its replacement value. 
Home Replacement cost
The replacement cost of your home is not determined by its current market value, but rather by how much it would cost to rebuild your home in its current condition. You should not be paying for the value of your home as that could lead to high home insurance rates. Instead, you should insure your home for the cost of rebuilding it. 
To ensure that your replacement coverage is sufficient for your needs, it's vital to keep your insurance provider informed about any changes or upgrades you make to your home. There are also certain limits that you need to be aware of when it comes to replacement costs of your belongings and home contents. 
Home Location
It is obvious that living in a crime-prone area will impact your insurance premium because it indicates higher chances of theft, vandalism, or break-ins. 
Flood risk can also lead to higher insurance premiums for homes located near large bodies of water or at the bottom of hills. If you live in an area with high risk of earthquakes, your insurance provider may also recommend that you purchase additional earthquake protection. 
Feeling lost? Our McDougall home insurance experts can help you get a better idea of your coverage options and how to get suitable protection with affordable rates. Get started today by requesting a free online home insurance quote in Peterborough! 
Best Ways to Reduce Your Peterborough Home Insurance Premiums
Buying a new home is a stressful endeavour. You not only have to lock down a mortgage, move, secure all the necessary paperwork, navigate your new commute, etc., but you also have to purchase insurance. For those of us on a tighter budget, or those of us who simply want to save money, it's important to know how best to save money on your Peterborough home insurance. We have some tips on how to do just that. 
1. Qualify for a multi-policy discount
If you have a car, then consider swapping your auto insurance provider over to the same insurer as your home provider. Many insurers will reward you for carrying multiple policies through them and can discount each policy by up to 15%.  
2. Shop with a broker
Choosing to work with a broker helps you to go above and beyond simply purchasing from the first company you find online. Brokers have network connections and access to niche markets, allowing them to find you the best quotes for the lowest price. Plus, they'll advise you on what coverage you need and all the best ways to get discounts. 
3. Choose a higher deductible
Deductibles are what you need to pay after a covered claim before your insurance company pays the remainder of the loss. I.e., if your home's roof was damaged, totalling $2,500 in damages, and you had a deductible of $500, you would have to pay the $500 towards the repairs before your insurer paid the remaining $2,000. Choosing a higher deductible – $750 or even higher – usually results in lower premiums. 
4. Look after your home
Inspecting your roof, taking care of your home's systems, hiring professionals to do small repair jobs, etc., are all parts of being a good homeowner. If you look after your home, it is less likely to be damaged, therefore it is less likely that you will need to file a claim. Also, insurers won't cover you if they can link back any issue to a lack of maintenance.  
5. Install a burglar alarm
Approved security and monitoring alarms (ask your broker about which are recognized by your insurer) can qualify you for a discount, as they show to your insurer that you are willing to do what it takes to safeguard your home. Some systems are rather costly, so be sure to check and see if the discount you'd get from your insurer is worth the total cost of the system. 
What Our Customers Are Saying
Request a Free Home Insurance in Peterborough 
It's simple and won't take long.