Belleville Home Insurance
When you own a home you want to protect it, and McDougall Insurance is the best insurance broker in Belleville. Belleville is a longstanding Ontario town, nestled along the 401 corridor beside the Bay of Quinte with a strong mix of old fashioned and modern homes. Belleville has a fairly modest population hovering around 50,000, however the city is growing in size thanks to a strong reputation of the local community as well as close proximity to the famous Trenton 8 wing air base. Belleville Home Insurance rates can fluctuate largely based on where you live and who you are. Water protection coverage has become on of the most important coverage options you can add to your property insurance policy. Belleville is surrounded by water and ensuring the proper protection for both sewer backup coverage and overland water coverage is important. McDougall Insurance is dedicated to understand your situation so we can provide you with the best home coverage for the best possible price.
How to Get Home Insurance in Belleville
We are here to help!
Working Hours
Monday – Friday:
8:30am – 5:00pm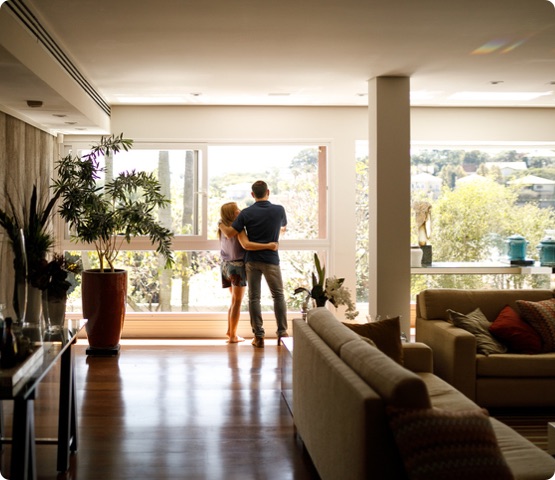 Tenants Insurance Belleville
Belleville also has a large population who rent an apartment or home and finding the proper rental insurance coverage is important. Your contents are important to you, however a tenants policy goes far beyond just your contents. The biggest reason to get a tenants or renters insurance policy is the liability protection. If something happens and someone is injured as a result of your negligence or accused negligence you need a policy that will respond. This is where your tenants policy comes in!
In the Belleville area there are a ton of students who rent while attending Loyalist College.
Get a Quote
Did you know if you are a student and your parents live in Ontario and have a valid homeowner's policy you are already protected under their policy?
The qualifications and eligibility differ from company to company but next time your landlord asks you for insurance check with your parents company first!
How to Get a Homeowner's Insurance Quote
At McDougall Insurance we realize your time is valuable. That is why we work hard to make your quoting experience as quick and simple as possible to save your precious seconds. By simply filling out the form above with the necessary information you will be contacted by one of our professional Belleville home insurance broker who will work closely with you to design a personalized home insurance package tailored to your situation and demands. We are well known for our prompt responses to clients and pride ourselves on delivering the best possible customer experience when searching for a Belleville Home insurance solution.
Get a Quote
New Belleville Home Insurance Discount
Did you just purchase a brand new home in Belleville? We have an exclusive discount for buyers in the Belleville area who have purchased a brand new build. With new developments and home popping up like crazy it is important to take advantage of this discount. If you are purchasing a home in any of the new developments such as Potter's Creek, Mercedes Meadows or Settlers Ridge you will be eligible for the new home discount. Contact us today!
Belleville Home Insurance Coverage
One of the advantages of using a professional brokerage like McDougall Insurance is through our extensive knowledge of the industry. We know what coverages have helped thousands of people and what ones haven't. Talking to the professionals at McDougall Insurance can result in coverage recommendations that can help increase the value you receive from your Belleville Home insurance.
Sewer Backup
Normal home policies do not protect your home from water damages. Placing Sewer Backup onto your policy will grant you protection against any damage resulting from burst pipes or an overflowing sewage system. Water can cause thousands of dollars worth of damage in seconds and thus we always recommend this additional coverage to our clients.
Overland Water Protection
Overland water is an extension to your standard home insurance policy that covers you or your unit from water that overflows or pools and seeps into your building causing damage. This can be from rain water pooling or flooding from a near by water source.
By-law Protection
Belleville is a very old community with a rich history resulting in many traditional old style homes being built. The materials used to build those homes may no longer be allowed according to municipal by-laws as they could pose a threat to the structural integrity of the home. If your home needs to be rebuilt but with different materials and you do not have this coverage the difference in cost will come out of your pocket! Since there are still many older homes standing we will always recommend this coverage to our clients with older style homes.
As a prominent insurance broker in Belleville, McDougall Insurance not only recommends the above coverage but also employs various strategies to unlock value for our clients.
How To Improve Your Belleville Home Insurance Rate
There are several options available to you to try and reduce the premiums you pay through discounts.
Updating your home with more modern features. Replacing old electrical wiring or oil tanks can drastically reduce the chance of fire and so save you money on your premium.
Adding your automobile to your insurance account is favorable for insurance companies. Doing this can usually result in savings of up to 15% off your home policy.
Adding an alarm system to your house is another easy and simple way of saving money. The system prevents theft and therefore reduces your chances of loss, saving you money in premium.
What Our Customers Are Saying
Request a Free Home Insurance Quote in Belleville
It's simple and won't take long.